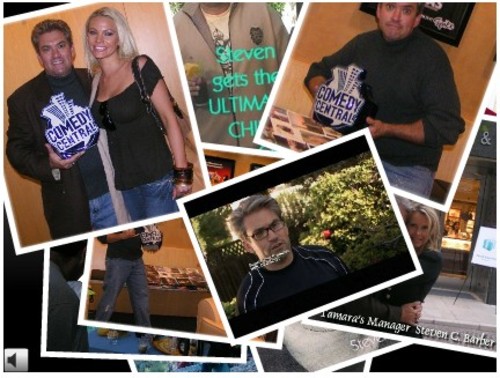 Watch SLIDE SHOW of Steven:
http://www.slide.com/r/IgA9xlKX3j8LjVVGQAs7XgLuS2VudyrS?previous_view=mscd_embedded_url&view=original
Watch Steven this Fall 2007 on the Emmy Award Winning HBO Show "Curb Your Enthusiasm" in the Ted Dansen Birthday Party episode #55.
http://www.snapdrive.net/files/324832/curblast.wmv
World record title holder Blind Date reality TV star Steven Barber may need a "cocktail!" after this show! Watch this outrageous comedic tv personality on the Oxygen network Tuesday night August 22nd, and also on Entertainment Tonight July 20th, 2006, and on the 100th episode of "Watch This" on TVGuide Channel on Monday August 21st, and on Animal Planet on Saturday March 1st, 2008.